Here are some ultra-cute business accessories to help you get into "work mode!"
File Folders – Definitely not your run-of-the-mill boring, manila folders. These folders from Staples' M Line are bright and cheery! They make you want to actually file something away.
Business Card Holder – I found this super cute business card holder on Etsy (from Cassylaintotes) I love the orange fabric and retro print!
Altered Clipboards – If you're looking for something to write on, try these clipboards. I love this lime green leafy one and this coutoure one, which looks like it could have been holding some dressmaker's sketches!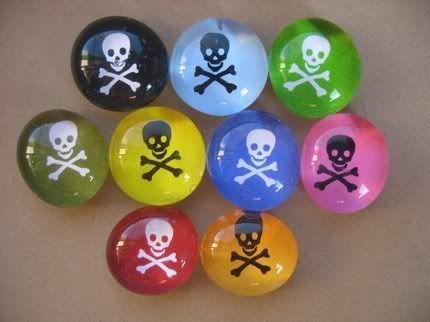 Skull & Crossbone Push Pins – I like bulletin boards – and these pins from Mostly Magnets [on Etsy] make hanging stuff on them even more fun!